Coffee Shops Springfield IL
503 S 7th St
Springfield, IL 62701
(217) 679-4726
This coffee shop is too damned adorable, to be honest. I mean, I'm always confused when shops used to be houses... but that's okay. I walked in the side (I think) and there's a little sign pointing you to coffee. And the coffee is so good. SO good. I've only been once, so I can't say anything about if it's typically locals, but I definitely felt that people knew I'd never been there before. Not a bad thing, just a thing. And there's lots of pastry. Unfortunately, I was with my mother, who would not have approved of a pastry purchase. But the coffee she won't shame me for. And it was delish. I drank it before going on a candlelight tour of Lincoln's home, and I was happy as a clam. Plus. The location is perfect. Just across the street from the visitor center, if that's your reason for going to town (let's be honest since we're all friends here).
I was greeted with a warm friendly smile and salutation. I had no idea what I wanted but the barista told me to take my time. I ordered an everything bagel with their unique cucumber dill cream cheese. I was very refreshing and delicious. The bagels were fresh. The coffee was hot and perfectly balanced. I highly recommend if you are staying at the Wyndham or other downtown hotel. Walk the couple of blocks to this place. And skip the crowded over priced hotel restaurant and corporate Starbucks and get some local flavour here.
Great local coffeehouse. Chill atmosphere. Wonderful coffee. Their Chai is on point too.
Not a bad coffee, they actually know what a Cappuccino is! The Mocha with 1/2 the chocolate is not too sweet either, this place will do in a pinch, nice espresso.
This place is soooo good! They have awesome teas and really good espresso drinks. The vibe is awesome and lots of places to sit inside. They have a lot of food options. Love it!
I am a coffee snob. I need my coffee fix every morning. When I'm traveling, I always try to find a local coffee shop to get my fix. I found Wm. van's by doing some Yelp research. The employees are so nice! I got a soy latte with coconut and hazelnut the first day. The flavor of the coconut overpowered the hazelnut so I just got the coconut the second day. Both times I got a breakfast sandwich. They offer different "bread" options, meats and cheese to create your own breakfast sandwich. I got a naan, sausage and gouda sandwich...it was SO good. Having good coffee and breakfast always makes the rest of my day better!
Such a lovely cáfe! I was just walking by this place on my way to a local attraction and decided to stop by for a cup of coffee and how delighted I was. Great decor and vibe. A bit rustic, with historical feeling. I had a delicious latte with a carrot cake muffin. The staff was super friendly and didn't make you feel like you had to rush and leave right away. Great place...
Great tea, comfortable seating, relaxed atmosphere, not too loud. When I need a place besides home to hangout this is it.
My family always go to vans and get obsessed with coffee. Plus employees rude. Thanks a lot vans
If you've read my other reviews, you know that I'm always looking for places to make me forget that I'm in Springfield. This is one of them! The decor is adorable, and it has a nice coffee shop feel. They have a cabinet full of board games and cards. It's nice to sit down and not feel like you need to suck your coffee down and leave right away. The prices are a little higher than my other favorite shop (Grab a Java), but it's good quality espresso and the drinks are well-made. We even bought some whole bean coffee to take home and it's some of the best "plain ol'" coffee that I've had. They also have a good little selection of food and pastries. Bagels are always toasted just right, and I would highly recommend trying an egg basket! It's nice that they have breakfast options that don't include meat. Husband would recommend the double macchiato with caramel; I'm partial to the soy vanilla latte (with an extra shot of course). The $1 extra charge for soy milk and extra espresso shots is twice as much as GAJ charges, but, meh.
This is the coffee shop my wife has dreamed of. Super top notch service, amazing coffee, wonderful location. As with all of Springfield, super friendly locals. Amazing building with tons of local history. If you are going to see the Lincoln sites, no need to stop on your way in to Springfield. Wait till your in town and hit this joint up, you can thank me later.
Source: www.yelp.com
Share this Post
Related posts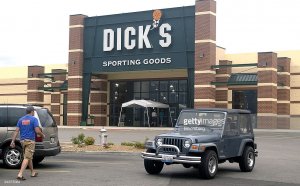 DECEMBER 01, 2023
Every associate at DICK S Sporting Goods is united by a common thread – our passion for the sports we love. And every position…
Read More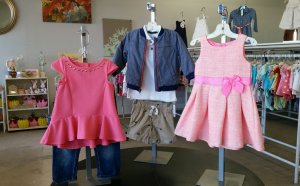 DECEMBER 01, 2023
YP - The Real Yellow PagesSM - helps you find the right local businesses to meet your specific needs. Search results are…
Read More