Virginia Center Commons Store
10101 Brook Rd
Ste 765
Glen Allen, VA 23059
(804) 266-9000
Pretty cool outlet looking mall place, the food court was pretty good, got the something acai berry with granola and it was goooooodddd it was kind of far from me but I'll prob come here to show again haha
There is nothing spectacular about VCC, it needs some serious updating! There isn't much here that you can't find somewhere else, but if you are looking for a place to shop without any distractions, come here, it's dry no matter the time or day. I use to take my sons here frequently for their play area but that is even a bit dusty, the rug is coming up and it smells horrible. I will say, they have a somewhat good variety of the "big name" stores like Victoria's Secret, Sears, Bath & Body Works and a few more. I was so shocked and saddened when they closed The Children's Place, I would say call beforehand to see if the store is open as many of them are closed. The food court is not worth your time, I mean seriously do not go there. There are quite a few places to choose from but there are all horrible. Just don't do it to yourself. Good thing is that once you leave the mall there are several other places to eat in close proximity. All in all, save yourself the trip, you will be disappointed.
I remember when this was the go to mall in its prime. There's lots of empty store spaces here. The food court is lacking. I've only heard of one of the food shops-The Great Steak. There are some familiar stores here such as JCPenney, Sears, American Eagle, Bath and Body Works, Claire's, Finishline and Footlocker. There's not much of a selection or choice for items here.
This mall is a dump. It is full of teenagers walking around and hanging out. The food court has no variety, and the biggest "store" is American Family Fitness.
This mall used to be good about for five years ago it needs a serious update and a management change this mall is on a lifeline and it's falling off quick a lot of stores inside a closed they need to call rescue 911 immediately
It's a typical mall. The 'walk about' was average, with no distinguishing artwork, events, or even kiosks to look at. One of those tired, old malls that only serve a purpose on Black Friday. The only notable exception was the children's play area type thing, Circus Playhouse. We went there and had a bit of fun, and it was inexpensive.
VCC isn't horrible, but it has seen its better days. With the opening of short pump town center, I feel like this mall took a hit and people were drawn elsewhere. However, if you live in the area and need to stop by a uncrowded bath and body works or Sears this is your place. I don't count this place out if I'm in need to run somewhere quick and grab a gift.
*FOR JC-PENNY STORE ONLY* I went to JC-Penny around lunch time today and had such a great experience with the customer service. I had bought two tank tops that I had loved at the store and when I got home I took the tags off. Later on, I did not like what they looked like anymore and decided to go get my money back. The lady at the customer service desk in the home department, Ann, was such a joy! She was kind, patient, funny, and just the overall person you want to handle your return or transaction. She was having difficulties with the computer, but I was fine waiting because she made conversation. Overall, she is a great employee!! Those are so hard to find these days!
I went to this mall for the first time and don't know how it was before to agree or disagree that it went downhill, but I will say that It's certainly not the best mall in Richmond nor is it the most ghetto. You haven't seen a ghetto mall until you've went to Springfield, VA. It does indeed have a few teeny boppy stores like some mentioned in another review, but there's also Macy's, Sears, JCP, Express, Burlington, Ny &Co., The Limited, Bath & Body Works etc...places that people of all ages can enjoy. If you're a male looking for great stores, you get to shop in either Express men, some other men's store they have, or the department stores. The mall is one story and you make your round quickly. Great restaurants and such surrounding the mall.
Over the years this mall has gone down hill. It used to be a nice welcoming place to visit; but now the only places worth visiting are the department stores or Bath And Body Works. All the nice stores have moved out and it's a lot of empty spaces. The stores also lack variety for all different groups of people.
Source: www.yelp.com
Share this Post
Related posts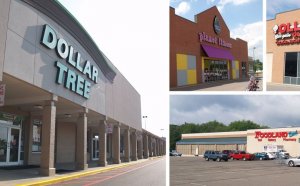 DECEMBER 01, 2023
Here s the press release with all the International Water Tasting winners. We re particularly proud that our local Berkeley…
Read More
DECEMBER 01, 2023
Springfield Town Center 6601 Springfield Mall Springfield, VA 22150 (571) 255-6367 I really like this sporting goods store…
Read More