Vapor Store business plan
The electronic cigarette industry has proven to be lucrative for many entrepreneurs. One way to get in on this industry is to open an ecig store. We have compiled a list of basic expenses that an ecig store will accrue while opening. We have also included some step by step instructions to help get you started. Please keep in mind that some of the expenses could be lower if you were able to get a good deal on display cases, signs, advertising, etc…
Estimated costs of opening an ecig store:
Rent – $500 – $3000+ (Depends on location)
Security Deposit – $500 – $1500
Display Cases – $1000 – $3000
Exterior Sign – $500 – $5000
Interior Sign – $500 – $1500
POS System – $500 – $1500
Merchant Account – $500 – $1000
Product – $1000 – $5000+
Local Business Approvals/Licensing – $0 – $300
Filing of LLC – (Optional) – $500 – $1000
Trademark Name – $500 – $2000 (Depends on the attorney)
Utilities – $100 – $300 per month
High Speed Internet & phone – $150 per month
Local Advertising Budget – $500 per month
Insurances – Inventory, Store, workman's comp – $100 – $200 per month
Sales Tax & Tax Filings – $50-$100 per month allocated towards this so you can pay an accountant every quarter.
Payroll Company – About $20-$30 per employee per month to receive checks through payroll company.
1 Employee – $760 per week – $3040 per month
-Average employee pay for a shop of this type is $8 – $10 per hour. The shop should stay open for 60 hours during the week, and atleast 16 hours on the weekend. That is 76 hours per week for an employee to work the store. This means you would need two employees. At $10 an hour, it would cost $760 a week to keep your store employed.
Other costs you may incur:
-Some merchant companies put new merchant accounts on probation during a term in the beginning of the accounts and can hold 15-30% in sales in a reserve for sometimes up to 6 months. It would be wise to shop around to different merchant providers to ensure you are getting the best deal, with the lowest reserve.
See also
Source: www.vaporking.com
Share this Post
Related posts
DECEMBER 01, 2023
When I pointed out in many articles about starting a dog company, having an in depth business strategy is among the first…
Read More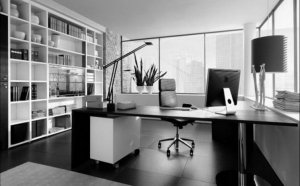 DECEMBER 01, 2023
Producing and selling furniture is a $12 billion industry. The focus of the industry is on the affluent customer who can…
Read More